Illustration by Dini Lestari
Luckily, I was born under the shopaholic sun sign Libra, which means I live to recommend things and give everyone the reason to shop, even if your wallet can't survive it. If you're serious about your relationship scroll down to find out what they really want for Valentine's Day based on their Sun and Venus signs.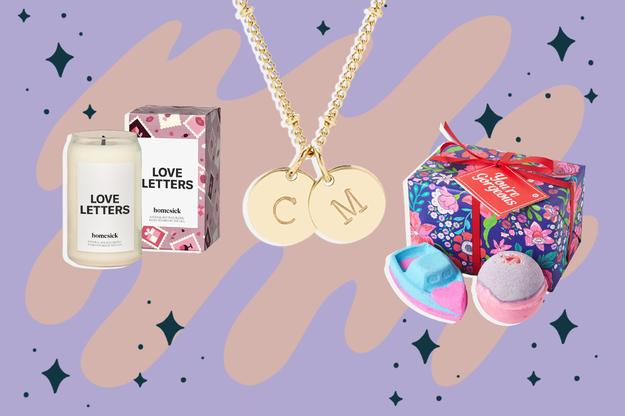 If you're thinking of giving an Aries lover a 2019 planner as a Valentine's gift, ya boring. They are passionate, and they love a wild night, especially on Valentine's Day. Since they don't care about the price tag, find a one-of-a-kind novelty gift that's fun to try or play with on a date night. You can get the night started with a cocktail gift set and move on to a card game once everyone is tipsy enough.
As the sign that is ruled by the planet of love, Venus, Libras are all about grand, conventional romantic gestures. They're probably the ones who invented Valentine's Day or the kind of people who created "Floral Wedding Arch" Pinterest board. If you want to impress these hopeless romantics, try surprising them with a cliche room decoration. You don't have to go full-on American Beauty-try this Beauty and The Beast-like rose that will probably last longer than your relationship and a scented candle to get the mood going instead.
Freedom-loving Sagittarius are the best people to experience new things with. They're up for anything anytime, even if that includes going on a Narco Tourism. But occasionally, your Sagittarius will need their space and you'll have to give it to them or they'll feel suffocated. Tell them that you understand their needs by giving them fun, travel-related gifts like this solo travel handbook, or this Polaroid set. They'll probably book the next cheapest flight without telling you, but at least you know they'll be back to you next month.
Canti Widyadhari is a traveling intuitive reader and certified Reiki master, as well as the founder of Foxglove Tarot. She's passionate about raising the awareness of self-love and helping women design their dream lives using tarot, astrology, and reiki healing. Follow her on Instagram.