There's something undeniably, yes, magical about being a black woman surrounded by other black women. I'm usually reminded of this when a few friends and I do something like watch Beyoncé's frankly iconic turn as the star of Carmen: a Hip Hopera. But other times I get to revel in the beauty of being with other black women on a much larger scale.
In April, I ventured west to the Miraval Arizona Resort & Spa in Tucson for the OMNoire Glow in OM Wellness Summit Presented by Tropicana Essentials Probiotics. OmNoire is a wellness community for women of color, and founder Christina Rice holds retreats to give attendees a chance to recharge in a space brimming with solidarity. Rice invited me to attend the most recent summit in the dry, dreamy heat of the Southwest to interview ob/gyn Kiarra King, M.D., who practices in the south suburbs of Chicago.
In a breakout session during the retreat, Dr. King and I discussed the realities of health and wellness for black women. Getting to know her only further stoked my pipe dream of one day becoming an ob/gyn. (Then I try to split the bill when I'm out at dinner and remember that STEM is my nemesis.)
I wanted to hear more from Dr. King about her life as an ob/gyn, mom, and avid blogger. Here, Dr. King drops a few gems.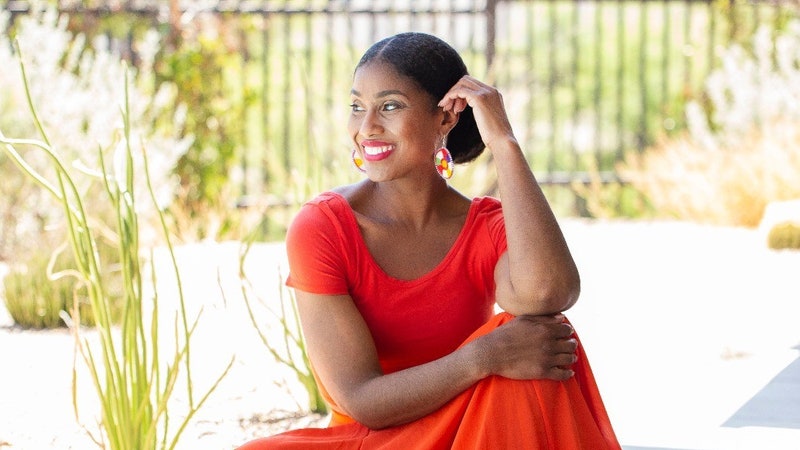 SELF: First of all, how did you get into medicine?
Dr. King: When I was little, if I got a cold or sore throat—I'm about to date myself, don't laugh—I would run to the encyclopedia and search for what my symptoms meant. There was no Google at the time! So that piqued my interest in medicine.
I knew I wanted to go to med school, and I initially wanted to do something related to athletics. My m
ajor in undergrad was actually athletic training because I've always loved that. So when I got to med school, I was like, 'Oh, I can be in orthopedics.' Then I did my ortho rotation, and I felt like I was in a mechanic shop with all the tools and instruments and pounding and hammering. I was like, 'Mmm, nope, I don't think I want to do this.' Don't get me wrong, it was interesting, and I'm glad people are getting joints replaced and things like that, but it didn't feel right for me.
My next choice was physical medicine and rehab, which was still in line with my interests in athletics. But towards the end of my third year, I did my rotation in obstetrics and gynecology. I loved the fact that it was pretty varied. I did some outpatient stuff, I did deliveries, I did surgeries. But I'd decided I was doing physical medicine and rehab. Most people know what they want to do by their second year, and I was almost done with my third. I was like, 'Ob/gyn is great, but it's not what I'm doing.' Then a day or two into my physical medicine and rehab rotation, I was like, 'I'd rather be doing a C-section right now.'"
SELF: So what was it that drew you to being an ob/gyn?
Dr. King: I love that I get to work with women of all ages in various stages of their lives. I may work with someone who is 14 who's coming in because their periods are really painful, and they and their mother want to know what can we do. I may have someone who's 65 and experiencing post-menopausal bleeding, someone having their third baby and coming in for prenatal care, someone with fibroids and horrible bleeding who wants to know their options. I love the variety of patients I get to see. No field of medicine is one-note, but as an ob/gyn especially, we get to do a lot of stuff.